Originally published at Michael Merriam. Please leave any comments there.
Coming this August to The Minnesota Fringe Festival –
Unsafe at Any Speed
From muscle car driver to blind public transit user, Michael Merriam shares funny and poignant personal stories of transition through our car culture, via a levitating Oldsmobile, a bus fire, and being buried alive.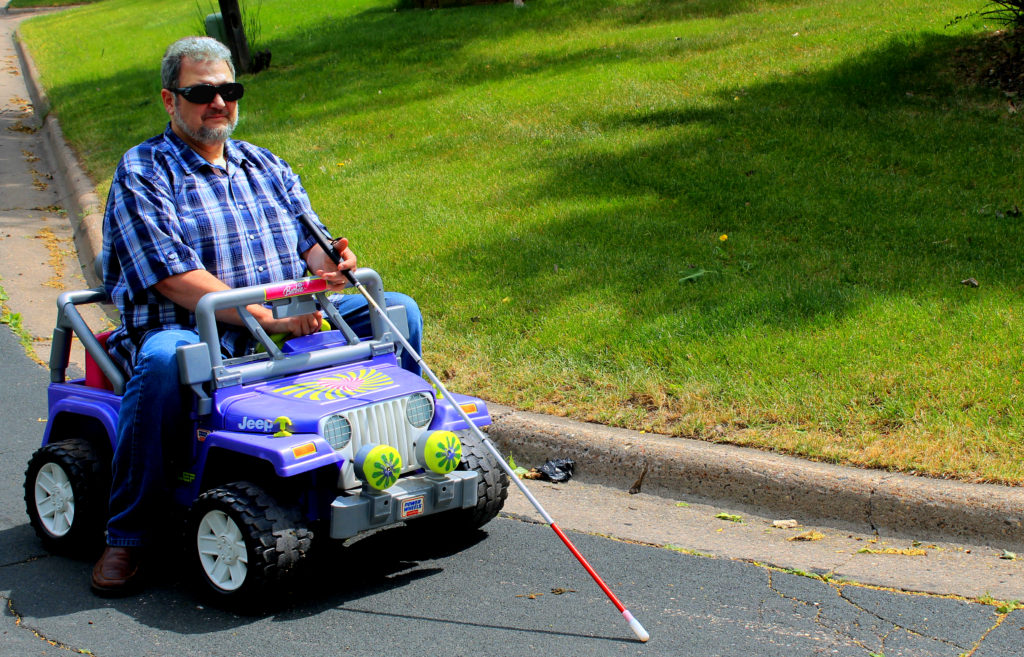 Photo by Sonya Leigott Honaker with slight alterations by Kevin McIntyre.
Show Description by Sherry L.M. Merriam with slight alterations by Michael Merriam